Bottles For Change: Inter-house competition at DPGA, New Panvel
19th October 2019 – 17th February 2020
IBDP 1 student, Ms. Anika Tandon and her classmates, conducted "Bottles For Change", an inter- house competition in the school. "Bottles for Change" is an initiative of Bisleri, India that aims at changing the way we view plastic consumption and disposal.
The competition started on 6th December 2019, with Mr. Abhijeet Kakare, representative from Bisleri India (CSR Division) who spoke to the school students about the benefits of plastic and the importance of recycling the material. It is estimated that India generates 9.46 million tonnes of plastic waste annually, which, if not recycled and reused, finds its way into our oceans endangering the marine lives and causing environmental hazards. During this competition, students from across grades 5 to 12 collected used plastic bottles, wrappers and other plastic materials from households, which were then collected by Bisleri for recycling.
The largest collection of plastic material was done by Emerald House (6.79 kg), which stood first in the competition, followed by Ruby House (4.85 kg) in the second position. The competition was concluded on 17th February 2020. Students of all the four houses collectively contributed over 26 kg of plastic wastes.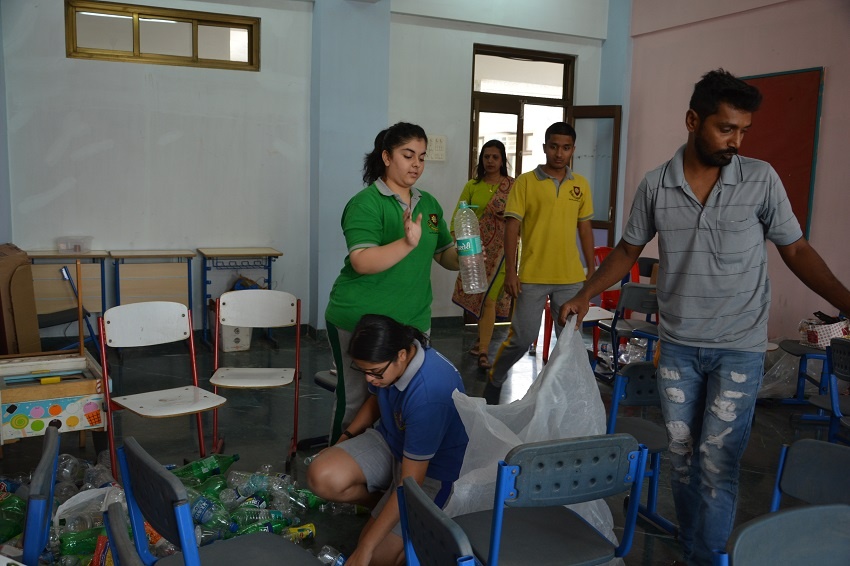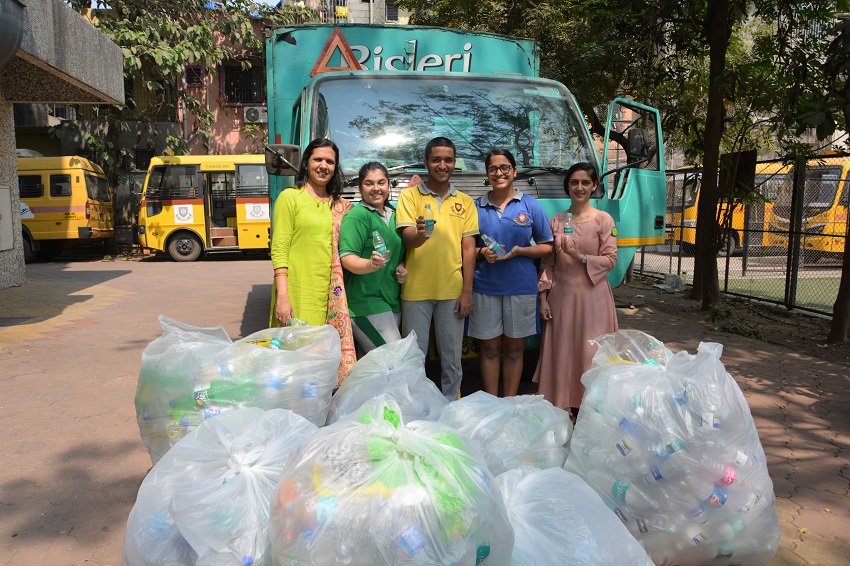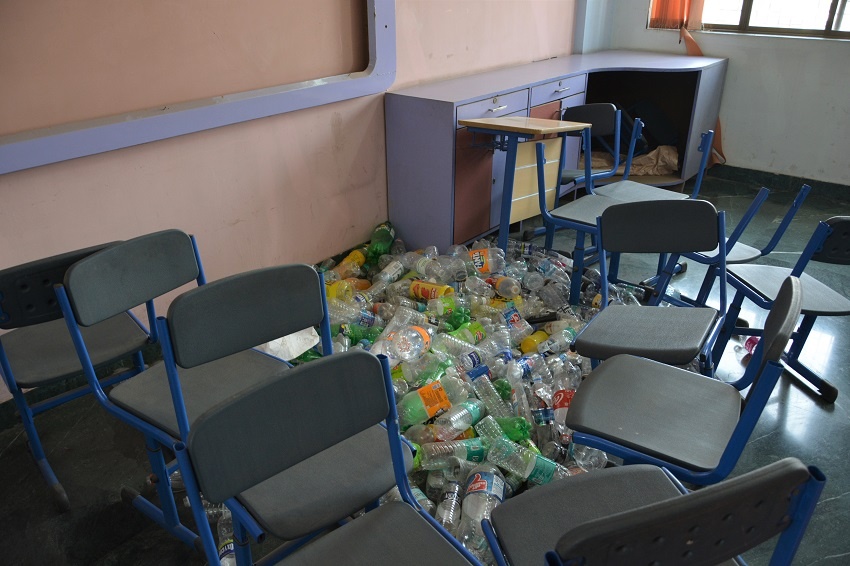 The initiative helped the students of different age group to come together for a common cause in changing the behavior of citizens and help in spreading awareness in the community on efficient disposal and recycling of plastic waste material and thereby making our surroundings clean.