Mahatma Education Society in collaboration with Soroptimist International Bombay Chembur and Goonj – a nonprofit organisation, conducted their annual collection drive in the last week of June. The objective of the drive was to utilise excessive or unused material in urban households that could be channelized to rural areas. Students were urged to donate items such as old tiffin boxes, books, clothes, board games and toys which would then be given to the underprivileged children with the help of the NGO Goonj. Goonj is a non profit organisation which strives to build up on the idea across regions, economies and countries with the main motive of using urban discard as a tool to alleviate poverty and improve the living standards of poor around the world.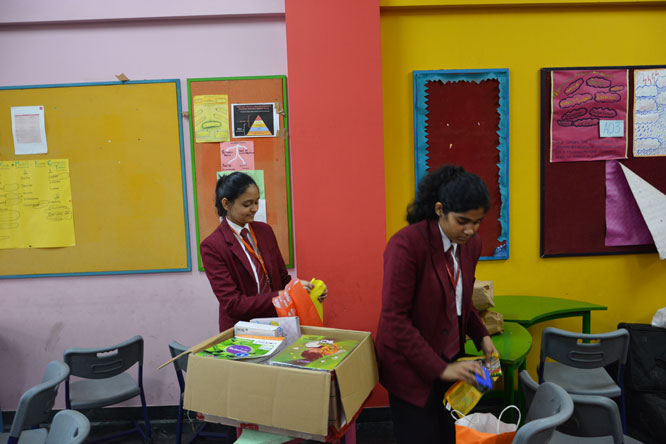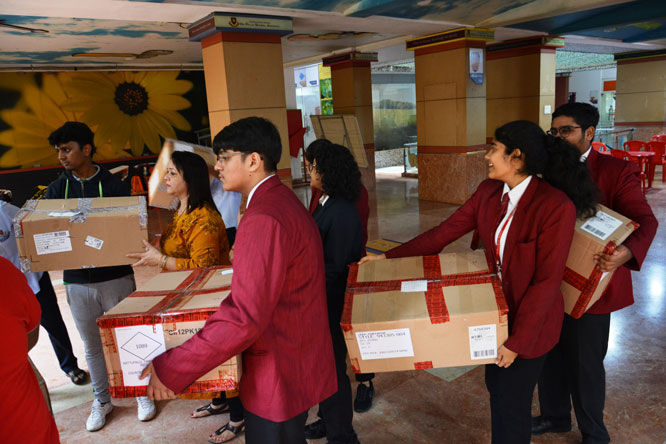 As a part of their CAS activity, the IBDP students took lead on this initiative. They conducted an assembly for the younger students, briefing them about the objective and ideology behind this drive and urging them to lend a helping hand.
The response from the students was enormous. Everyone from the early years to the teachers contributed to the drive. The senior grade students visited the classrooms every day to collect the items to be donated. They also helped segregate and pack the items in boxes, ready to take to the kids. We managed to raise more than 20 boxes of items.
This initiative promoted the students to be social and to be empathetic to the world around them. It taught them how every bit counts and brought about in them a keenness to make a difference to their community.
By – Nupur Divekar
IBDP 2 Student
Batch – 2018-2020