"The Sun rises with new hope
Kites fly with vigour crops
Are ready to be harvested
All denoting hope, joy and abundance."
To embark the arrival of spring, the Early Years department of Dr. Pillai Global Academy, New Panvel celebrated Makar Sankranti festival in a magnificent way on 14th January, 2020. Early years lowers conducted a special assembly welcoming the spring season. A brief power point presentation was shown to the students by explaining the importance of this harvest festival also known as kite festival which is regarded as the symbol of divinity and wisdom. The little ones narrated how the harvest festival is celebrated in various states of India with different names like Pongal, Bihu, Lohri and Makar Sankranti. All the students and teachers of Early Years were dressed traditionally. The dance performed by the students brought out the true essence of the day.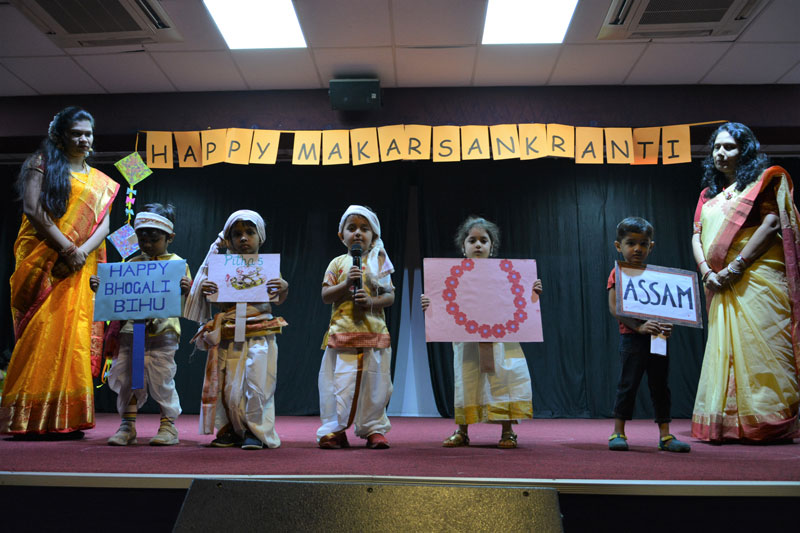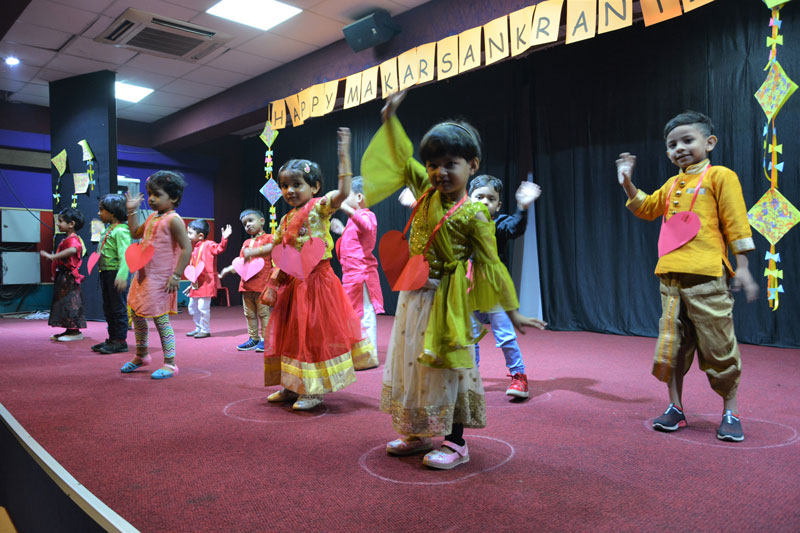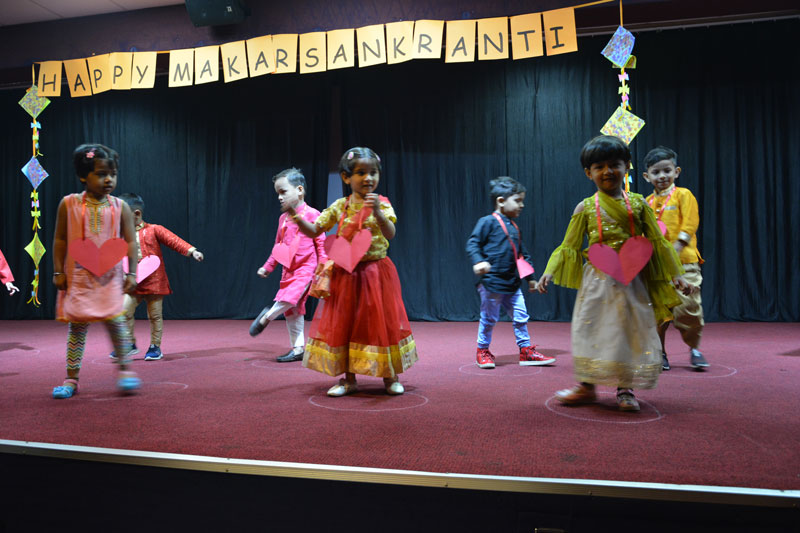 Ms. Shraddha Sardesai, the Principal witnessed the celebration and also interacted with the students. Students and teachers enjoyed the entire programme. A loud cheer of "Happy Sankranti" boomed throughout assembly greeting everyone!