Success isn't always about greatness. It's about consistency. Consistent hard work leads to success. Greatness will come.
With this thought, Dr. Pillai Global Academy, New Panvel, celebrated the Virtual Graduation Day on 29th May, 2021 with immense passion, love and enthusiasm. This event was a tribute to the earnest diligent efforts of our IBDP and A Levels students. The event commenced with a graduation message by the Principal, Ms. Shraddha Sardesai and an address by the Director, Dr. Latha Venkataraman.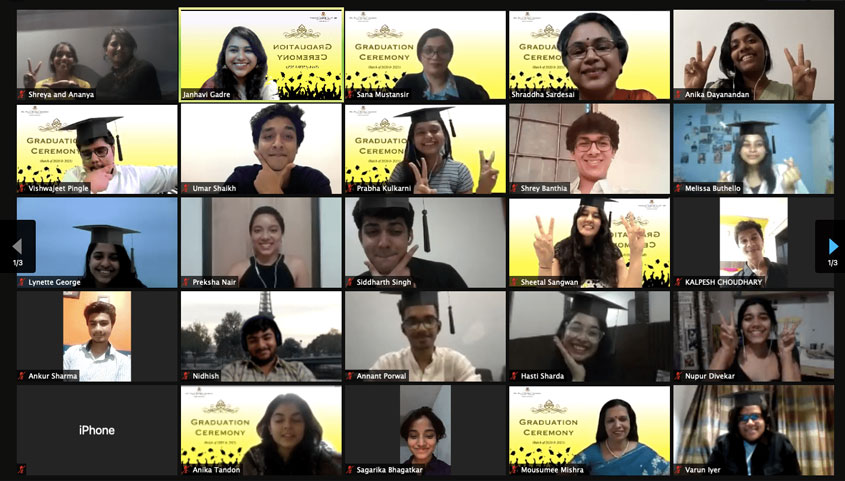 It is believed that education is a shared commitment between dedicated teachers, enthusiastic students and supportive parents. The teachers at DPGA, New Panvel, then expressed their thoughts about their dear students. The students were awarded the Graduation certificate and the Scroll virtually.
The event moved forward with the enthusiastic students sharing their experience and their journey. In fun and frolic, the graduates, then, were awarded 'Fun Awards' showcasing their traits and characteristics. The students, teachers and parents were taken down a memory lane through the "Memories Forever" video, setting a nostalgic and emotional atmosphere. The Graduation Ceremony was concluded with the Vote of thanks delivered by the IBDP Coordinator, Dr. Mousumee Mishra.
The journey of learning never stops. All of our lives we keep learning from our experiences and the things around us. The spirit of learning was celebrated at Dr. Pillai Global Academy, New Panvel and will be cherished forever!