The 67th Independence Day was celebrated by Dr. Pillai Global Academy in a befitting manner. Apart from paying homage to the leaders who worked towards gaining independence, the students also paid their tribute to the tricolor.
The Chief Guest of the day Mr. Subash Rajkumar, parent, hoisted the flag and spoke to the students about the importance of the day and the value of freedom.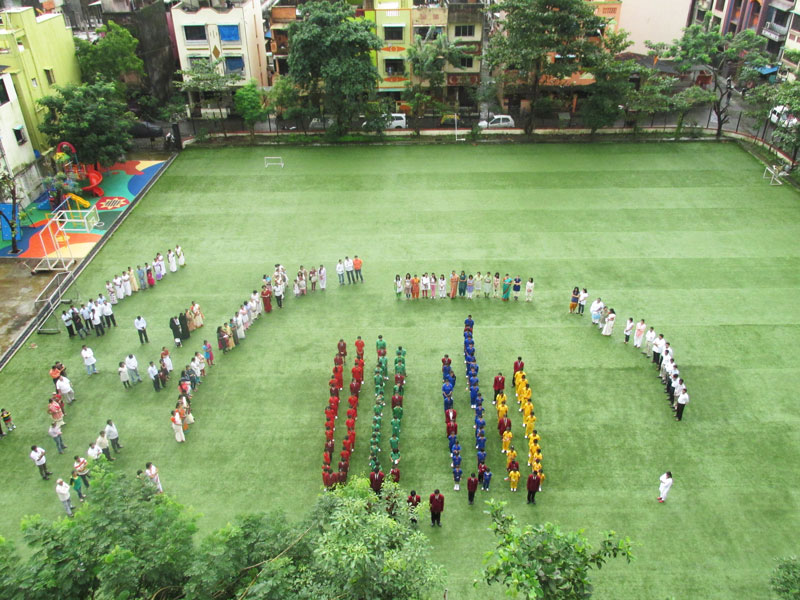 The prize winners of Show and Tell Competition and Pick and Speak Competition presented their prize winning entries for the audience.
Mrs. Vijaya Mishra presented the Independence Day message.
The programme ended with a national integration song presented by a group of staff members which reminded everyone of the diverse cultures and religions existing harmoniously within our motherland.
Independence Day was celebrated on 14th August with great patriotic fervour by the Early Years. The children came dressed in the colours of the tricolour. The importance of the day was explained briefly. National Anthem was sung by all the tiny tots and teachers. An activity of colouring the national flag was done under the guidance of the Art teachers. Some of the children came with their parents on the 15th August too, to celebrate it with the entire school.