IBDP Results 2019-2021
Excellence isn't a skill – it's an attitude. At DPGA, New Panvel we strive for perfection! We are thrilled to share that we had outstanding IBDP results in 2021.
Sheetal Sangwan topped the IBDP results securing total points of 43 out of 45 with a perfect score of 7 in five subjects. Shrey Banthia bagged 42 points including a perfect score of 7 in five subjects. Another high achiever, Anika Tandon, bagged a total of 41 points with a perfect 7 in two subjects.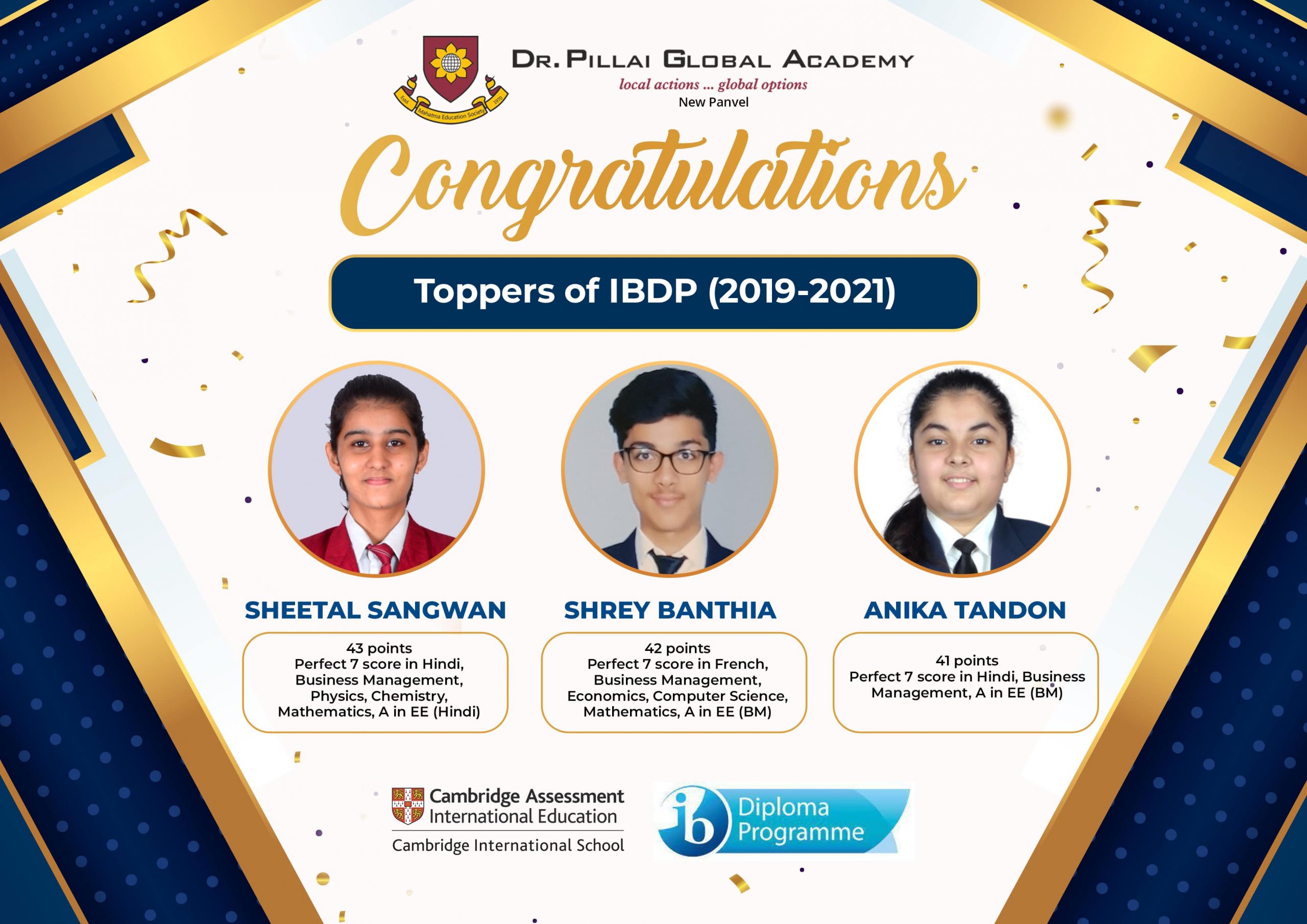 Sheetal Sangwan, Anika Tandon and Vishwajeet Pingle took a phenomenal perfect score of 3 in the IBDP core subjects – Extended Essay and Theory of Knowledge.
A perfect grade of 7 in certain subjects was also acquired by our outstanding achievers – Lynette George, Vishwajeet Pingle and Gandharv Banthia.
Let us congratulate these young achievers for their spectacular achievement. Their determination, hard work and skill have paid off! We wish them good luck for all their future endeavours.