The VHMUN (Vibgyor High Model United Nations) Conference was held at the Hotel Westin in Goregaon, Mumbai from 25th to 27th June, 2015 here at last. The three days were action packed and full of research, writing position papers, referring to study guides and a lot more.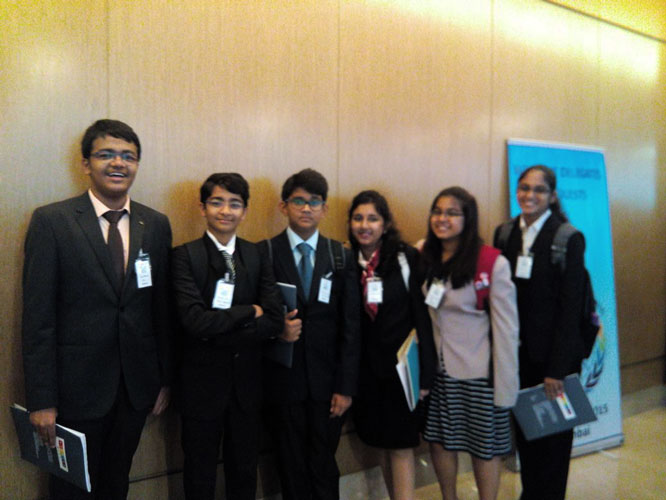 Debating with delegates and putting forth the view point of the country you are representing were the main aspects of the MUN. The speeches and debates of the delegates were loaded with confidence and affirmation.
Debating is an activity that does not involve putting down other people, but helps an individual to prove his/her point gracefully and maintain the decorum of his / her committee.
The VHMUN was a great learning experience for the students who participated in the conference. It provided them with an opportunity to explore and understand international issues of global significance.