'Zero Garbage' initiative by IBDP students of DPGA, New Panvel.
On the 68th Republic Day of India, the IBDP students of Dr. Pillai Global Academy, New Panvel, initiated their 'Zero Garbage' venture which is an extension of the initiative taken up by the Ex Municipal Councilor of Panvel, Mr. Ganesh Kadu.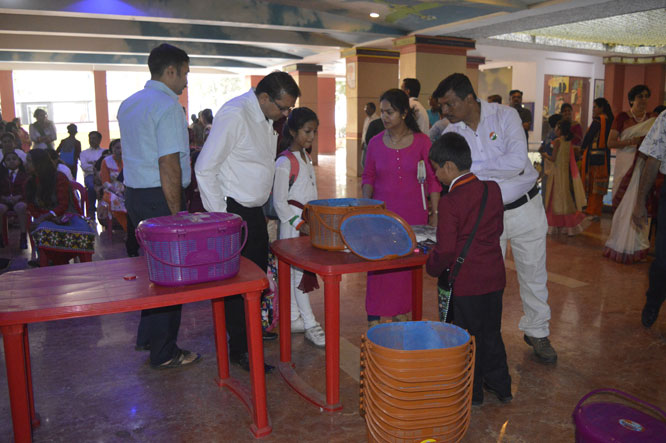 In the presentation given to parents, the students expressed their concern over the unplanned and inefficient disposal of waste in the city. As the first step towards extending a helping hand for the cause, they explained the importance and necessity of segregation of wastes and how the waste produced from every household can be converted to organic manure.
As a part of this campaign, the students provided specially designed baskets with cultures wherein the wet waste produced in kitchens can be added and be gradually transformed to manure. They demonstrated the techniques involved and the fundamentals to be taken care of in creating odourless and rich manure.
As is rightly said "big things often have small beginnings", the IBDP students laid the first stone to this venture in the school campus by installing the baskets in the canteen and orienting the canteen staff and the sub staff about the procedures involved.