Football is an invigorating game which offers a plethora of benefits leading to overall personality development. Dr. Pillai Global Academy, New Panvel organised an Interhouse Football Tournament for the football enthusiasts in the school including both students and staff members. The league matches started on the 8th October, 2012 and culminated in a grand final tournament on the 13th October, 2012 which also included an exhibition match between two teams, comprising of parents and students.
The four houses in the school Ruby, Emerald, Sapphire and Topaz put in their best efforts to win the coveted trophy. Each house team comprised of both students and staff members and this resulted in football fever catching up like wildfire across the school. After a week of exciting League matches Ruby House and Sapphire House rose above the rest to match their skills in footwork and coordination in the finals. In an electrifying match Sapphire House narrowly edged out the favoured Ruby House Team and emerged as the undisputed winners of the day. Master Namit Verma of (AS level) from Ruby house and Miss. Tejal Borade (Grade 8) from Sapphire were declared the best players of the series.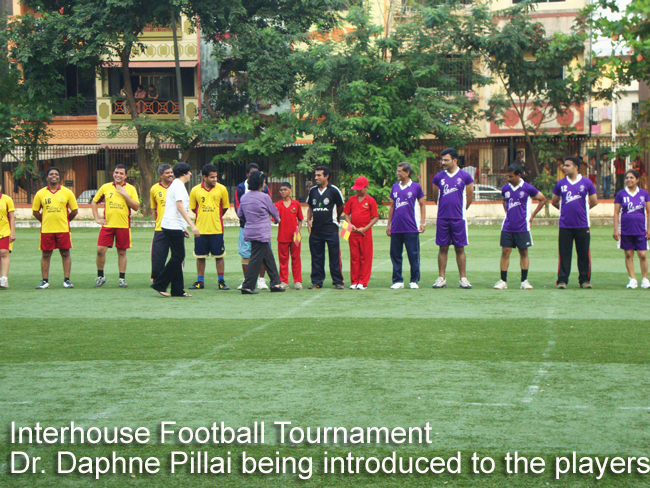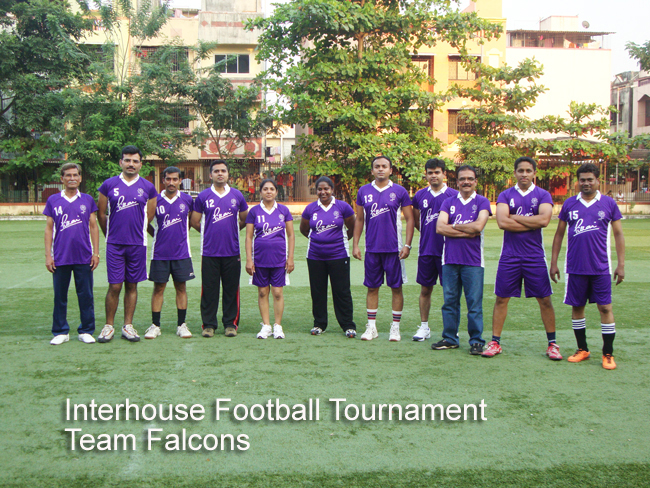 The star attraction of the day was an exhibition match between two teams, DPGA Hawks and DPGA Falcons, both the teams comprising of parents and teachers. Mr. Franav Pillai, Deputy CEO, Mahatma Education Society and Mr. Derek Hamilton, Principal, DPGA were also among the players along with the teachers and parents. Mr. Mehman Singh Negi functioned as the referee for the matches. Team Falcons defeated Hawks in the match. Mr. Archie D'souza was declared the best player.
Dr. Daphne Pillai, Secretary, Mahatma Education Society and Dr. Priam Pillai, COO, Mahatma Education Society were present during the match to encourage the players.
The day helped greatly in forging a stronger bond of camaraderie among the members of the school community.