A newspaper collection drive was organised at Dr. Pillai Global Academy, New Panvel in August, 2016. The idea was to collect old newspapers from students and teachers and donate the money obtained from the sale to SIBC, Soroptimist International Chembur Bombay.
To generate interest in the newspaper collection drive, the Principal announced that the Four Houses of DPGA would compete to see which House collected the most.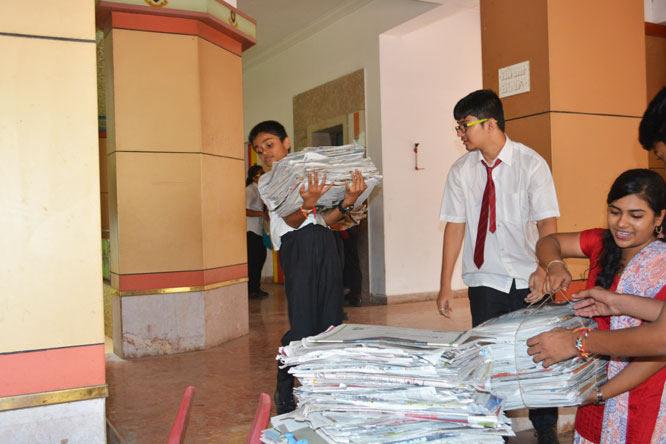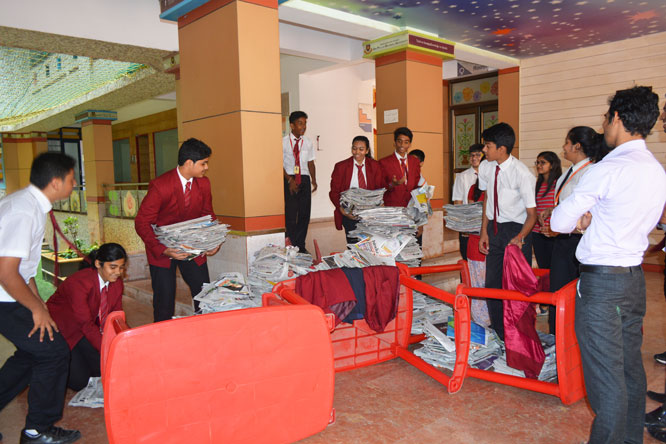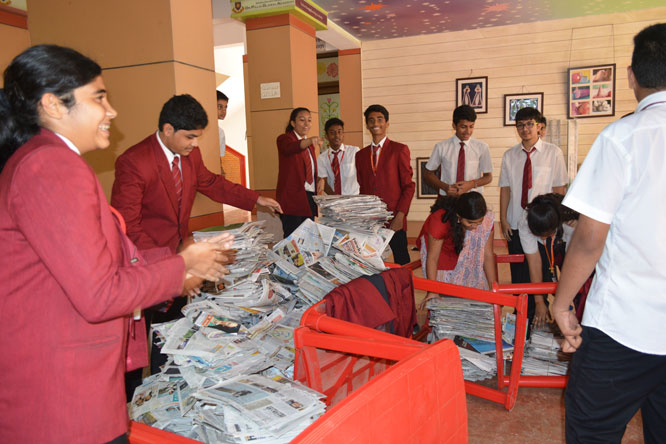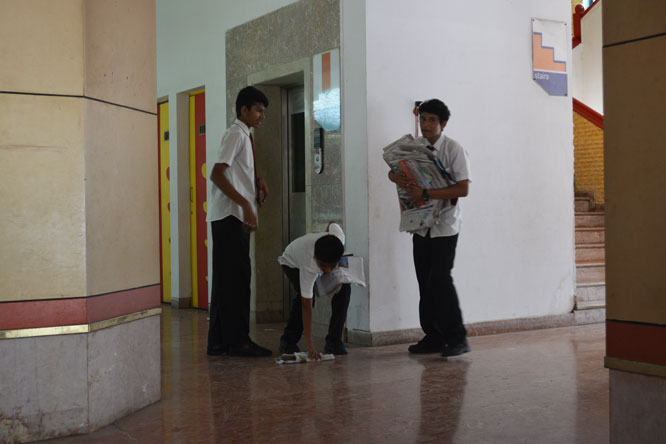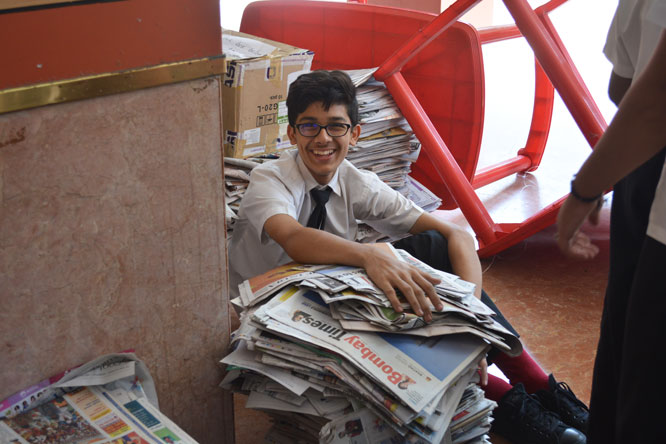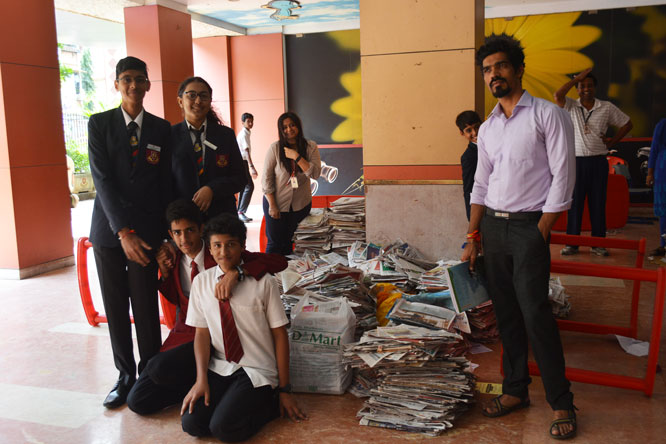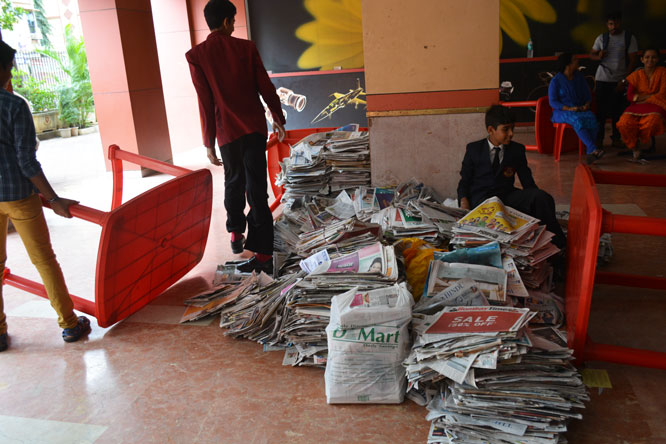 The House that collected the most newspapers (by weight) would be awarded 40 points!
This announcement generated intense interest among the students and teachers alike. During the days that followed, one could see here a House Master exhorting students to collect more papers, there little groups of students cajoling teachers and their peers to contribute more to the newspaper collection drive.
The drive came to an end on 19th August, 2016.
The days just before the final date for newspaper collection, saw our students rushing here and there collecting papers in a last frantic attempt to collect the most for their respective Houses.
From Lunch time onwards, the students themselves carted all their collection to the place allocated to them in the Assembly area. It was heart-warming to see the terrific enthusiasm of the youngsters as they lugged the heavy newspapers to the designated areas.
The teachers felt proud to see the students engaged in hard physical work and lending a helping hand to others, often regardless of their House affiliation. Truly, education at DPGA, New Panvel leads to the development of psycho-motor, cognitive and affective domains of the students, in the real sense.
The students 'Oohed' and 'Aaahed' while the weight tally steadily increased for their respective Houses and let out triumphant whoops when the final result was declared!
The House Masters were elated at the results of the weighing and could be seen cheering and congratulating their students.
Emerald House collected 685 kilograms of old newspapers;
Topaz House collected 601 kilograms of old newspapers;
Sapphire House collected 494 kilograms of old newspapers and Ruby House collected 322 kilograms of old newspapers.
A whopping 2102 kilograms of newspapers had been collected, enabling the school to raise an astounding Rs. 21,100 for charity!
We pray to the Almighty to guide us in many more such worthwhile endeavours.